All Natural, No Junk, Non‑GMO Raw Protein Bars
That Actually Taste Good!

Every bar is Non-GMO, Gluten Free and Soy Free

Handmade weekly with locally sourced ingredients

Only the highest quality organic ingredients – no preservatives or added sugars

Up to 20g Raw Whey or Vegan Protein per Bar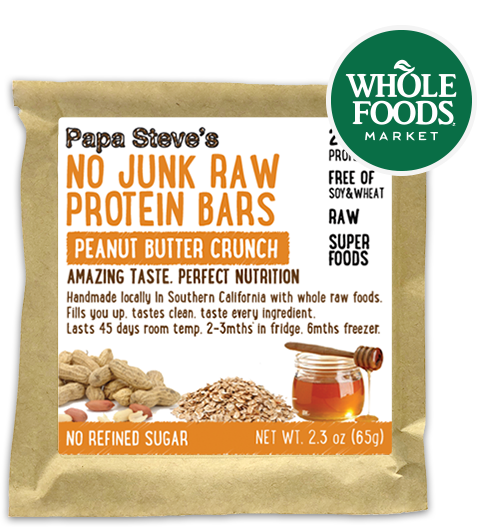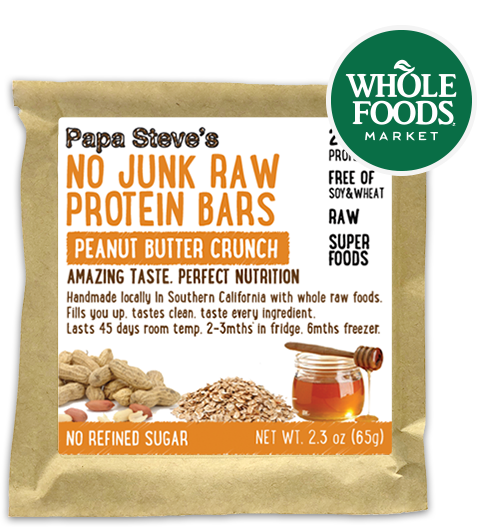 Our Philosophy
Clean, Natural Food should Taste Good!
Like most kids, I grew up eating processed, convenient foods (that are terrible for your health). When I went to college, I decided it was time for a change. I wanted to look good and feel good about my body, but didn't know what foods I should be eating. After years of research, I created Papa Steve's with one goal in mind – to make a clean, healthy, high-protein bar that's made fresh and actually tastes good!
Our Mission is simple: To Inspire people to live healthy, happy lives by offering great tasting, no junk nutrition, made from real ingredients.
We Believe ...
That truly great tasking foods are the ones made with

real ingredients.

In the

wholesome power

of Mother Nature's raw ingredients.
That

handmade food

is what our body really needs. No processed foods, no preservatives, no candy power bars.
That you should

not have to compromise your health

to have a convenient food.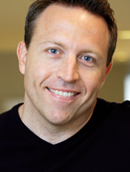 Steven Diebold Founder/Chef
See the entire story
Great for Athletes, or
Anyone just looking for a more wholesome snack

High in Protein
Packed with 20g of powerful protein, our delicious high protein bars deliver a lean energy boost to start the day, fight fatigue or prepare for a workout

No Refined Sugar
We never use any refined sugar in our raw protein bars making them a delicious treat for people controlling their sugar intake

Always Gluten-Free
Whether you're gluten intolerant or simply don't like the way gluten makes you feel, you can indulge in all of our delicious gluten-free bars with confidence

Something for Everyone
A tasty selection of Vegan options that are soy, gluten, wheat and dairy free
How they're made
We only use the highest quality, whole foods to make our bars

No Harmful Syrups, Fillers or Preservatives

We simply use organic, easy to read ingredients that can be picked directly from nature

Made from Nature's Sweateners

Only natural sugars from the fruit, natural fruit and nut fibers, and raw organic sweeteners are ever used

Tastes Good & Good for You

All the Raw Cacao in our bars has been chosen not only for their great taste and integrity of the farms we source it from, but also for the functional benefits superfoods offer our bodies

Fresh, local ingredients – no GMOs, no preservatives

Fresh from Southern California Markets

We hand-pick our ingredients from local SoCal farmers days before production so that everything is as fresh as possible

No GMOs

We only source ingredients that are 100% Non-GMO

No Harmful Syrups, Fillers or Preservatives

We simply use organic, easy to read ingredients that can be picked directly from nature

Every bar is made fresh weekly and never stored in a warehouse – so you get the freshest bar possible

Hand-made Weekly

Every bar is hand-made by our small team in Southern California each week

We Only Make as Many as We Need

No waste or sitting around a warehouse, so not every product is always guaranteed in stock

Not in Stock? Not a Problem!

If it's not in stock, we'll make it fresh just for you within the next 7 days and ship to you as soon as it's ready (1 – 3 days shipping for most orders)
Still not sure?
Listen to some of our fans
SOCAL Running Group taste test
Hear from a AFPA Certified Personal Trainer & Nutritional Consultant
"
Worth the Money
I recommend buying directly from Papa Steve's . This is my second order, my first order from Amazon took longer and shelf life shorter. These bars are by far the best protein bars on the market. Worth the extra $. Excellent source of protein, low sugar and taste great.
PATRICIA L.
Verified Buyer 12/16/17
"
Delicious and Vegan
With so many choices for protein bars available, Papa Steve's No Junk Raw Protein Bars are the BEST!
I love the vegan bars, they are delicious, nutritious and healthy.
JACQUELINE T.
Verified Buyer 12/10/17
"
Fast Shipping
Thank you so much, Steve. Our large order arrived quickly and was a hit among the guests of our event. They ate every last one.
KENNETH F.
Verified Buyer 12/05/17
Shop our 15 flavors of no-junk, raw protein bars
Our Top Sellers
Signup to our mailing list & Save 10-50% on future orders!